How to Clean Glass Shower Doors
Learn how to clean glass shower doors quickly and easily using a homemade shower door cleaner. (Update March, 2021)
There's nothing quite like a clean bathroom with sparkly clean glass shower doors.
The problem is, if not taken care of properly, instead of sparkly clean glass, they turn into a dull finish with water spots.
After experimenting with various methods of how to get shower doors clean, I landed on a quick and easy way to clean glass shower doors.
How to Clean Glass Shower Doors
1.Mix up the best cleaner for glass shower doors with simple ingredients in a spray bottle.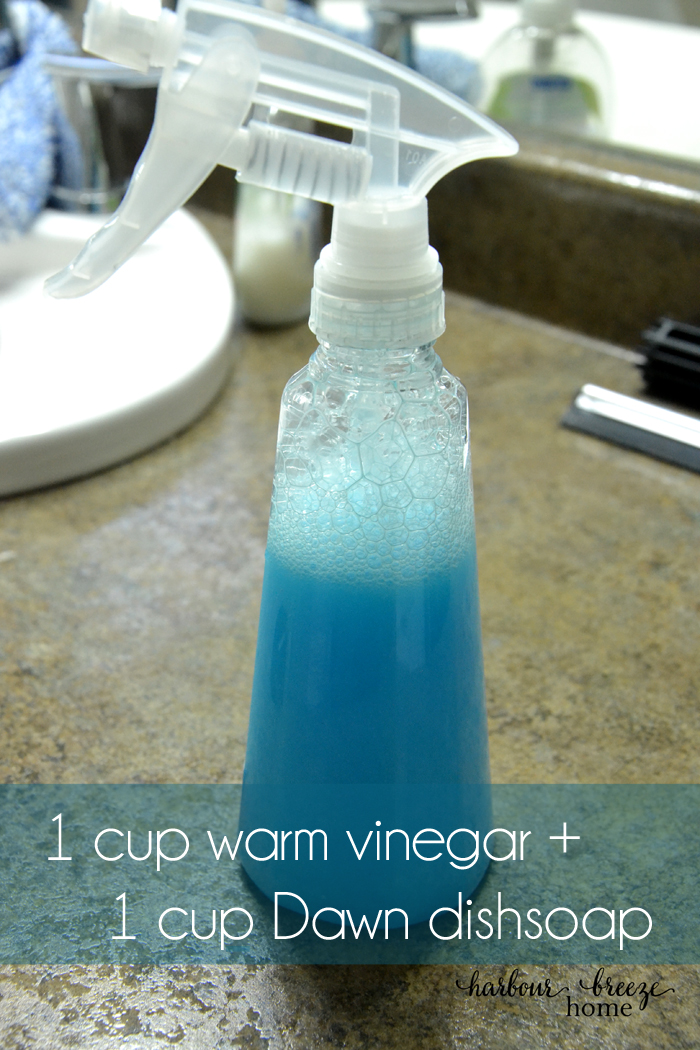 I discovered the best shower door cleaner was a simple recipe you can make on your own. Here's how:
In a spray bottle, mix 1 cup warm vinegar plus 1 cup Dawn dishsoap.
2. Spray vinegar and Dawn mixture onto wet shower doors and let sit for 30 minutes.
Let the mixture sit on the doors and work its magic before you wipe it off.
3. Rinse off the mixture, squeegee the door and wipe off with a microfiber cloth.
If your glass shower door has a lot of build up, it may take a few applications to cut through all the build-up.
Before:
After (the picture is taken through the glass):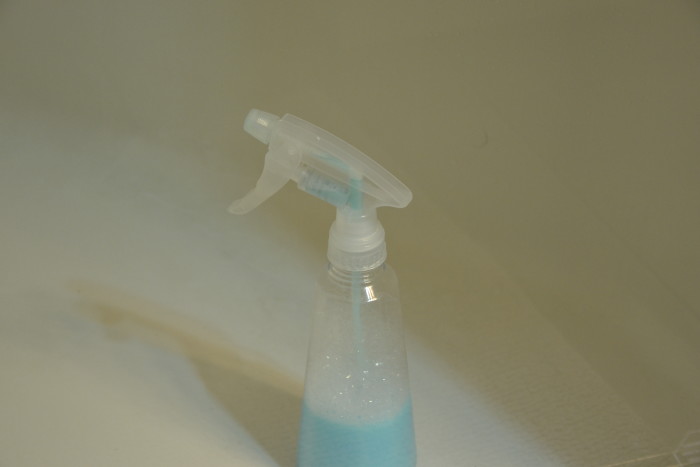 How can I make cleaning glass shower doors an easier job?
To prevent build up of water stains, the key is to squeegee off the water after each use, and wipe down with a microfiber cloth.
It just takes a few minutes, and it stays sparkly clean!
For more tips on cleaning:
Linking to: I Should Be Mopping the Floor, Coastal Charm