As I mentioned earlier, I've been going to Pinterest for my Spring decor inspiration.  It helped me to put together the first splash of Spring on the dresser in my office. As I was waiting for my computer to download a huge amount of files the other day, I decided to get busy sprucing up the rest of the room.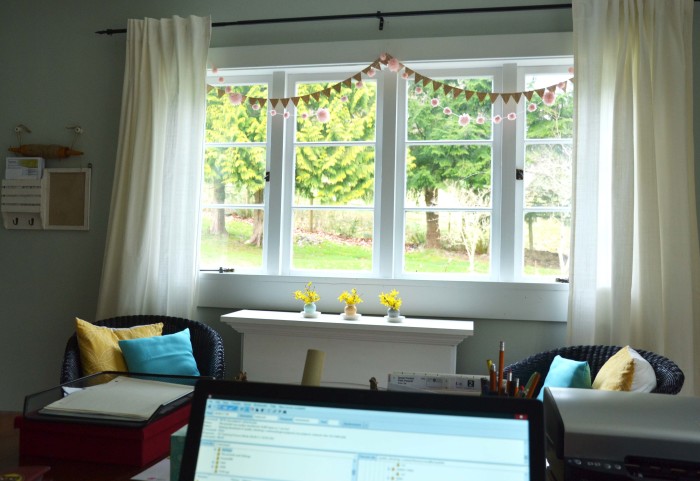 When I'm sitting at my desk, this is the view… (Have I mentioned lately that I'm so glad we changed this Dining Room into an Office?  I love having a reason to spend more time in here!)
Sometimes I like to dream up elaborate new ways to decorate with all kinds of fun things.  This time, I just wanted something simple with a dash of happy color.
Three tiny pottery bud vases hold some forsythia blooms from our yard, and I stole the colorful pillows from the Living Room!:)
The pink pom pom garland joined the paper bunting banner in the window.
Simple changes made the room feel a whole lot more like Spring.
And it sure took less time than downloading 22,000 files did!:)
What do you like to decorate for Spring with?