Simple & Sentimental Christmas Decor
Some years I like to fuss and fiddle with new Christmas decor.  In the past, I've twisted and glued coffee filters into a tree, folded paper into stars, and made a tree topper out of burlap.
I wasn't up for fuss and fiddle this year.
Instead, traditional, sentimental, and simple seemed the route to go.  The only DIY I've done is a  few quick paper bunting garlands out of an old paperback book. I hung them up in the office windows and continued on from there.
I discovered the juniper bush right out side my front door was the perfect full greenery to tuck into wooden bowls with pine cones ~ and BONUS! I'm getting it pruned as I decorate, since I neglected to do it this summer!:)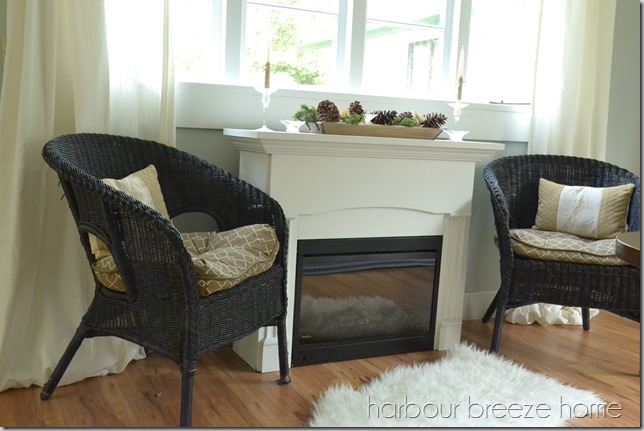 I had lots of fun tucking things into the decor mix that have lots of sentimental value to me ~ like old silver forks in a bucket, a precious teapot, and a row of handmade snowmen.
Our sister-in-law made them as place settings for each of us when we were together one Christmas long ago…
The little angel figurine reminds me of my mom who used to decorate with it each Christmas.
It's just simple.
But for this year, it seems just right.