How to Organize Office Supplies in Ikea's Billy Bookcases
Sometimes it's tricky to figure out how to store needed supplies and equipment ~ and still have a pretty space to live in!
Today I want to show you how I organized my office supplies in Ikea's Billy Bookcases.
Since my office is smack dab in the middle of the living room, my office supplies are right here:
Do you see them?
No? That's perfect!
My desk is tucked in the corner of the room by the front entryway, and is just steps away from the Billy Bookcase.
To see the process of how I organized my office supplies in it, you can watch the video here:

The cupboard on the end is where my most used office supplies and equipment is kept.
I love how it is narrow enough to not take up a huge amount of floor space, but wide enough to hold a printer!
A 2-tiered tray system holds mail and things that need to be filed away, and a covered Ikea box holds my hard drives, USBs, and cords.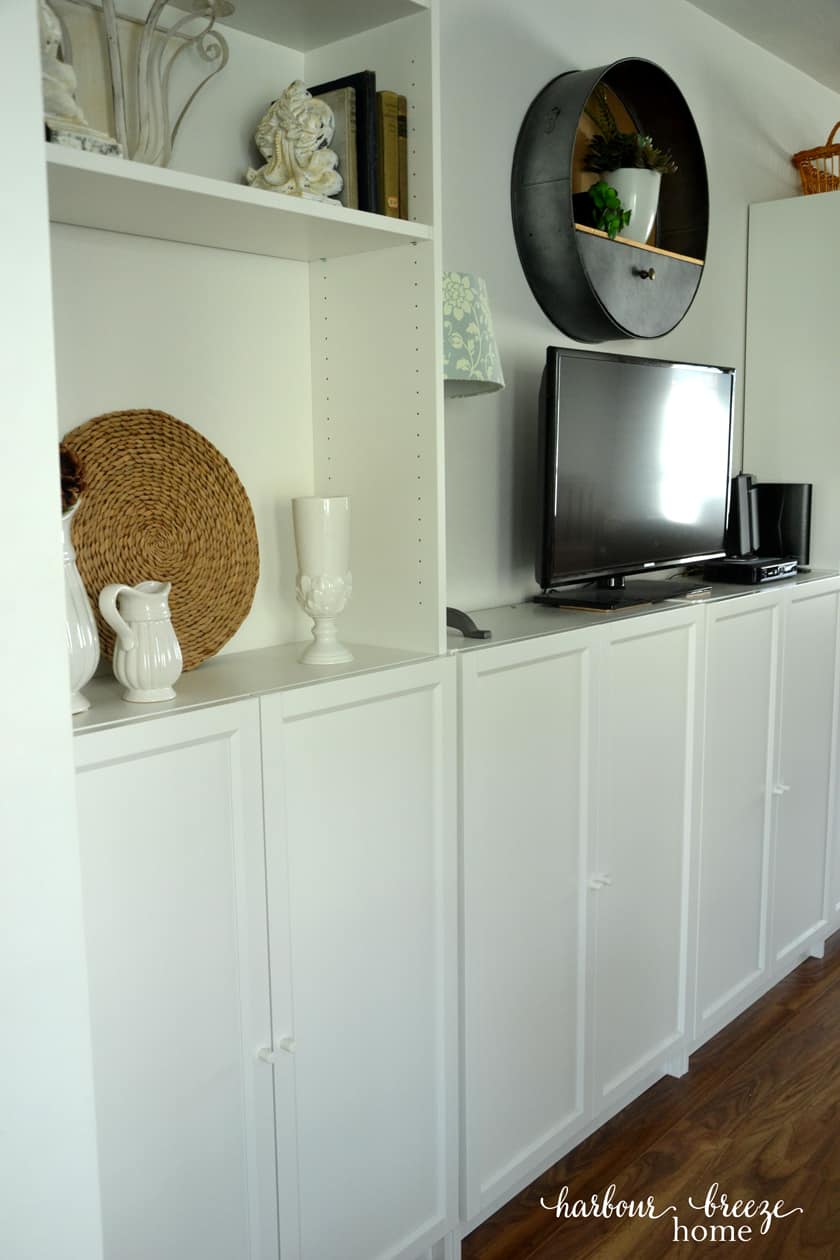 The rest of the Billy Bookcases work hard for us, too. One holds all our photos and photo albums, another books, and the far one has dvds and a small filing box for our home papers.
Do you have sneaky storage for your office supplies, too? If so, please share in the comments below. I love all your inspirational and creative ideas.
PS. If you want to see how I hid the small office supplies (like pens and paper clips) in the Dining Room, check out this post.