One Recipe, Three Meals: Cooking Light's Black Beans with Chorizo
One of the first recipes I tried from my new Cooking Light book was Baked Black Beans with Chorizo Sausage. (Click here to get the recipe.)
I found it a tad labor intensive with all the slicing and dicing and sauteing involved… But I'm learning to take a little more time and enjoy the process. By the time I laid on the last slice of provolone cheese, I felt like I'd created an awesome dish!:)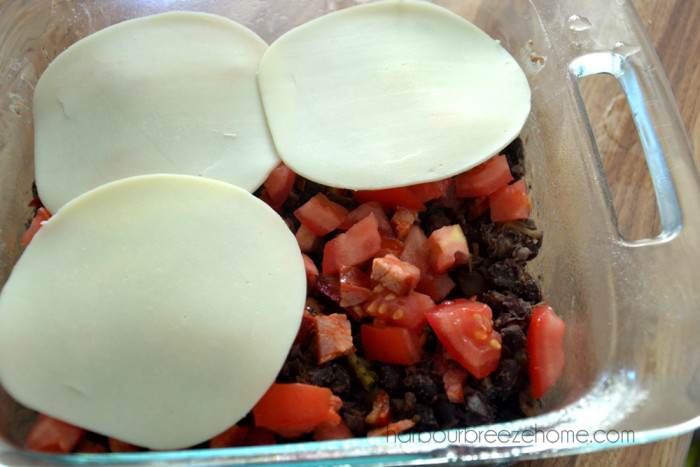 It smelled delicious as it baked, and came out looking yummy!
Since it made a 9 inch square pan-full and each serving size was 1/2 cup, we had a lot of baked black beans to use up quickly! It turned out to be so handy, and helped fill out 3 meals over 3 days. Here's what we did:
Day 1: Barbecued Burgers with Baked Black Beans as a side dish. (I didn't take any pictures that night!)
Day 2: Chicken Fajitas with Baked Black Beans on the side.
(This is the chicken fajitas in process.  Obviously, I had just liberally seasoned it!:))
Day 3: Heated Black Beans on Spinach Salad for lunch (with spinach, avocado, tomatoes, and balsamic vinegar dressing.)
I'm finding that planning ahead helps immensely with trying to eat healthier.  I was thrilled to discover this time saving tip!
What about you?  Do you have some recipes that you cook once and "recycle" into other dishes?