Top Home Decor Instagram Accounts You'll Want To Follow
This round up is of the best Instagram accounts to follow (in my opinion, anyway!) for home decor and decorating ideas.
Social media can be a hot button topic for some people. They don't like it in any way and don't want to be on any social media channels at all – for one reason or another. I get that. Sometimes we are burned so bad by something that we just want to stay away from it forever!
But, can I give you my thoughts on it? Social media – like facebook and Instagram – are places that can be a place of great encouragement and joy if you put together a group of people to follow that are joyful and encouraging!
The truth is YOU are the person in control of what you see on social media. If you decide to use social media channels, look for people to follow who have the attitude and values that are important to you. Follow those kind of people!
I thought that I would share with you some of the people whose content encourages me, teaches me, and adds a little joy into my days. Almost every day, I like to pop over to Instagram and spend a few minutes catching up on the latest with my "friends". Of course, I don't know these friends in real life, but their personalities and daily stories make me feel like I do!
The following are the Instagrammers whose stories inspire me with my day to day life at home, so I've catagorized them as "home decor Instagrammers". You'll find practical ideas for decorating, gardening, organization, and recipes from them.
The best Instagram accounts to follow for home decor
If you want to follow along and be inspired with the uplifting and practical content of any of the ladies I'm mentioning, just click the button below their names to follow along.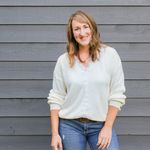 Sarah with @graceinmyspace
I love Sarah's practical and budget friendly home decor and decorating ideas. She's in the process of moving right now, and I just can't wait to see what she does with her new "fixer upper" smaller home.
You may have already met Jen through her HGTV show "No Demo Reno", but before her tv show, she was on Instagram! Jen's stories will give you lots of laughs as she shares antics of her darling kids and the humor found in everyday life. Along with home decor ideas, she shares lots of shopping tips and recommendations from Amazon.
Amy @thefetchingfarmhouse
Amy from The Fetching Farmhouse feels like a friend you've had your whole life! She chats on stories with a cup of coffee in one hand and a baby on her hip, and makes you feel like you're right at home in her country kitchen. Amy shares tips and tricks for homemaking, recipes, parenting tips, and even shares her Sunday morning special music songs with us. You'll love her – and she'll make you smile. But, she does throw out her bacon grease – so there's that! ha ha!!
Tracy @plaids.and.poppies
Wake up every morning and take a tour with a cup of coffee around Tracy's absolutely STUNNING flower gardens, Tracy's sweet voice and spirit brighten my day, and her bright and beautiful flowers, and cheery colorful feed bring joy to my heart. Tracy not only shares about her home and gardens, but also the Poppy Cottage – a new air bnb cottage she and her husband just finished getting ready for others to enjoy.
Natalie brings you along as she shops for special finds at what she calls "The Overpriced Thrift Store", and then transforms them into beautiful things for her home. She shares life with her family and enjoys mixing humor into her stories and projects.
Janna @yellowprairieinteriors
Janna is the sweetest lady you just want to sit down and have a coffee time chat with! She and her husband bought an old historical home and fixed it up room by room to make it the cutest and coziest space! She shares furniture makeovers and tips and tricks so you can add comfort and coziness to your spaces, too.
How do I even begin to describe the Chris Loves Julia account? If you want to see amazing transformations done with a trendsetting yet classic style, this is where you'll want to be. I love to watch this channel not only for the amazing home decor content, but also for their online work in general. They are brilliant and very successful at what they do, and have even started a second Instagram channel to mentor others to grow their own online businesses (@goodinfluence_r).
Deb and Danelle@debanddanelle
Deb and Danelle are two of the hardest working ladies I know on Instagram. They take us with them each day as they share their daily to do lists, and then check things off their list! They just moved into a newly built home and love adding character and charm through creative decor and arrangements. I love watching things come together step by step in real time. And I've never seen a more beautiful chicken coop than they just put together!
I know first hand how much work it is to put together content for people on Instagram, and these ladies are all such an inspiration to me.
If you want to encourage and help support them in their work online, here are some ways to show your appreciation:
Follow their accounts
Engage with their stories by messaging them or even hitting the "heart" icon.
Leave comments on their posts
Share them with others who may find them helpful
Other Instagrammers to follow
Do you have other home decor Instagrammers you like to follow? If so, comment below so we can check them out, too.
Oh, and by the way, are you following me on Instagram? I'll tell you a secret. It's one of my favorite places to be! You can follow me here.