The Sparkle Sign that almost Didn't
I just heard a discussion the other night that stated  "in order to be successful in a creative field, you have to move beyond  fear". I loved the conversation revolving around that concept. When trying something creative and original, you have to step into "unknown" territory and take a risk.
The results are not always guaranteed.
Today's sparkle sign project is a perfect example.
I thought it would be quick and simple and unique and just blow your socks off.
I thought it would fit right into the Handmade Christmas ideas series like a charm ~
That it would be the perfect gift for a sweet like girly girly or a teenager that loves all things shiny.
I started out with great enthusiasm thinking I would demonstrate how lovely it is to use leftover housepaint on signs.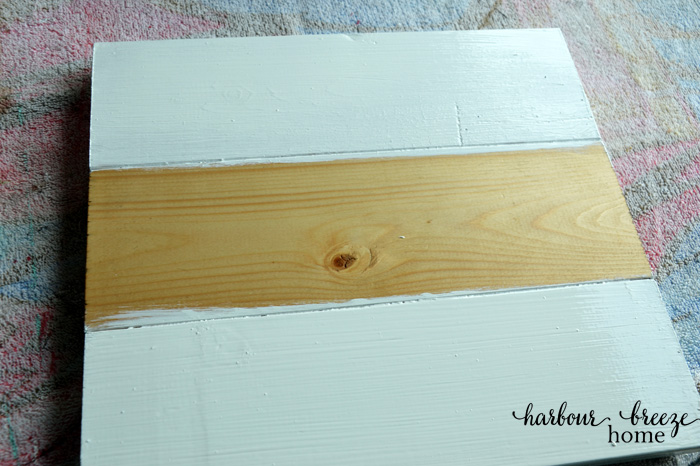 It seems, after all, that most people have lots of that lurking around.
The first snag was when I woke up to the fact that house paint takes much longer to dry than acrylic paint…
My time frame wasn't working out well.
Despite using my blow dryer to speed up the process, the paint seemed to dry at the pace of molasses in January.
Then my efforts of painting a perfect black stripe in the middle went awry when my "black" house paint was actually panther brown. It looked awful.
Black acrylic paint came out after all.
Although the paint was a tad tacky, I decided to transfer the word "sparkle" (in this fun font !) on the white corner.
I pulled my pattern away with great excitement to see that the graphite paper had smeared black smudges all over my shiny white paint…
Although I was prone to throw the whole thing in the fire at this point, I pressed on.
I whipped out my sandpaper and decided my "modern" sign idea would now become a lovely distressed one.
It took away the smudges…
So, I painted the "sparkle" on and was excited to apply the finishing touch – stenciled polka dots in metallic gold.
Oh, bother.
Who knew that the paint was translucent?  It looked awful.
So out came plan X~
Metallic gold sheets from my scrapbook stash.
I punched out large circles with a large circle punch and glued them down (on top of the stencil fails) with a thin layer of liquid glass (which is an adhesive).
Whew!
A sparkly sign after all…
See all the 12 Days of Handmade Christmas Ideas here.