The last time I showed a peek of the back patio, I had just planted some baby flowers.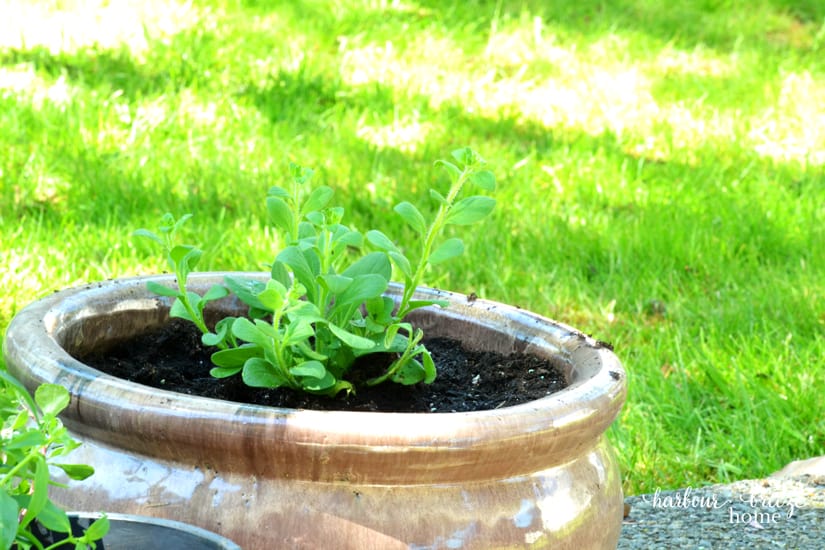 They were wave petunias, and I had high hopes that they would spread and bloom profusely.
They haven't disappointed. Look at them go!
They as happy as little clams sitting there in the sun.
Here's what the whole area looked like last month:
And here it is now:
Although one of the rose bushes looks like it won't make it, the other one is doing ok.
I'm also glad we picked up one more basket for a good price early on in the season.
It's a delightful, colorful mix of happy blooms.
(And, bonus! We discovered an automatic sprinkler comes on in the night and waters them for us!)