Easy Breezy Weekend Reads-Springtime Ideas for Your Home
Happy weekend, Sweet Friends,
The birds have upped their game this week.
They've been singing happy tunes in the treetops outside my window nearly every morning.
It made me think of some of the other happy sounds I'm enjoying in this new warmer weather –
The neighbor girls' giggles as they play hide and seek behind our house.
Happy chatter of backyard barbecues.
But the sound that puts the biggest smile on my face??
The 7 pm "pots banging" for health care workers.
Is that happening in your neighborhood, too?
I'm not sure where or how that tradition got started, but the wooden-spoon-soup-pot band game is going strong in our town.
No matter where we are – at 7 pm – we hear it.
It's a new sound – and it makes us smile.
***
Easy Breezy Weekend Reads – Springtime Ideas & Inspiration for you and your home
We've had lots of fun on the blog this week. We shared a super easy way to hang pictures with 2 hangers and revealed the new (black!) wall in our master bedroom makeover.
And, now, here are some other neat ideas for you and your home that I discovered online this week. They just might make you smile or inspire you, too.:)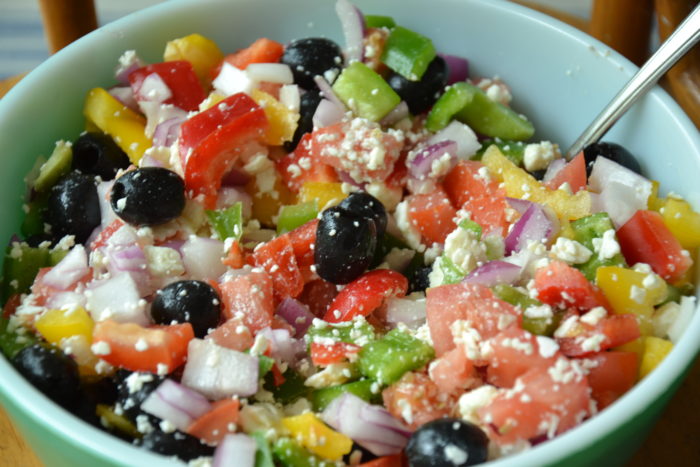 And one more for the road – This Greek Salad is a favorite at our house. We just had it the other night with BBQ burgers. – Delicious!