30 Easy Breakfast Recipes Perfect for Christmas Morning
Enjoy the holiday festivities without spending all your time in the kitchen with these easy breakfast recipes perfect for Christmas morning.
It seems that many families have Christmas morning traditions.
For us, Christmas morning means opening gifts.
I don't know about you, but I certainly don't want to be missing out on all that fun while I'm in the kitchen making breakfast.
Instead, I like to plan ahead an easy breakfast recipe that can either be made ahead or put together quickly.
Here is a list of some of the best breakfast recipes – including amazing Christmas morning casseroles – that make a delicious Christmas morning breakfast!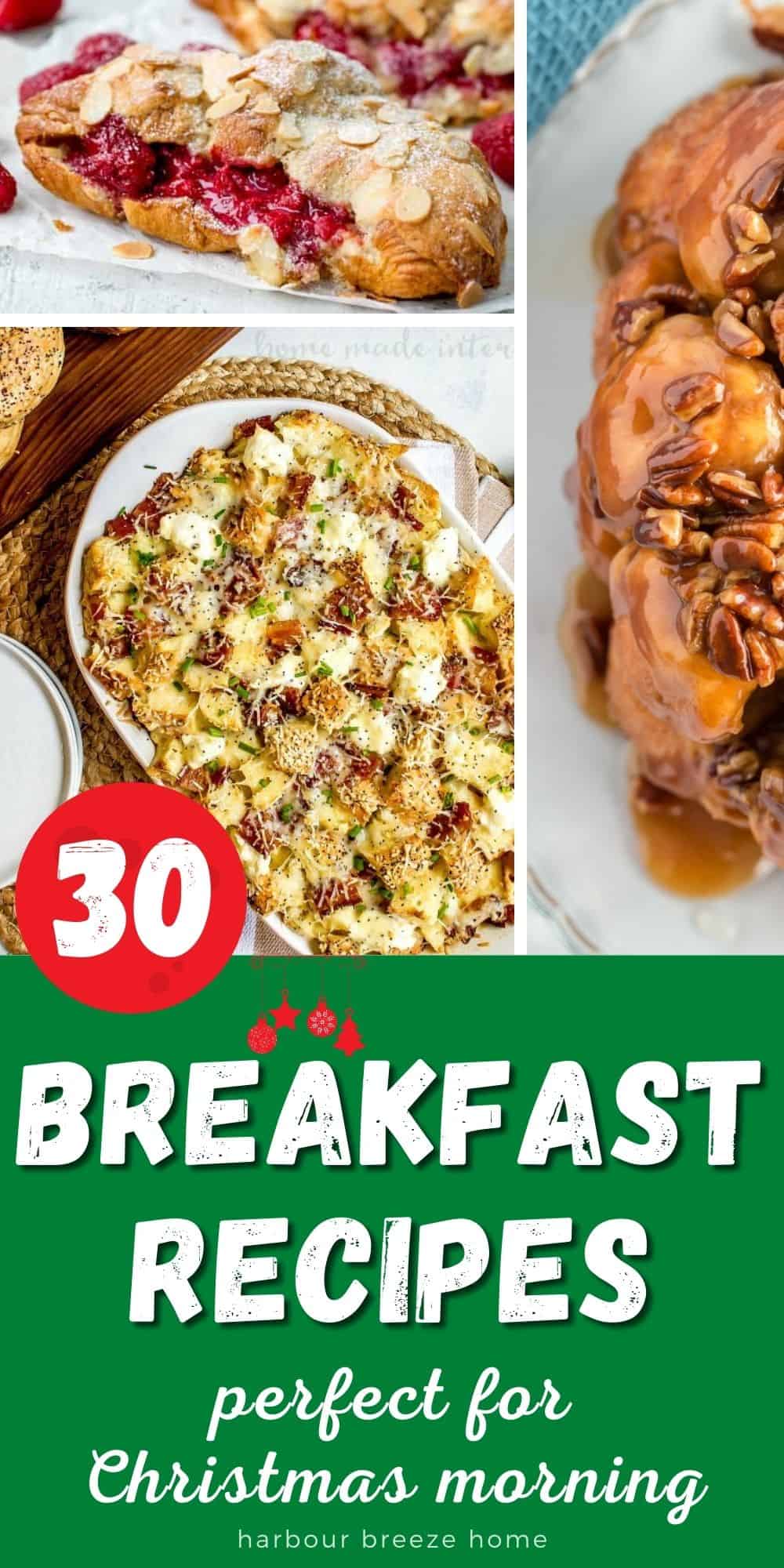 Breakfast Casserole Recipes
My favorite kind of Christmas breakfast recipes are casseroles. Many of them can be assembled the night before and just put in the oven to bake on Christmas morning. They are an incredible time saver and make entertaining overnight guests a breeze.
Yeast Breads, Quick Breads, and Muffin Recipes for Christmas Morning Breakfast
Added to a Christmas morning casserole, sweet yeast breads are the perfect side dish. They can be made and baked in advance. Heating them up ever so slightly will make them seem fresh from the oven. They are beautiful, festive, and delicious!
Pin these recipes so you can find them later!
You might not be ready to start your Christmas morning baking yet, so be sure to pin this on your Pinterest boards so you can find it later!
Also, I have a Christmas Recipes Pinterest Board, and a Christmas Cookies Recipes Pinterest board that you are welcome to join for a ton more recipe ideas for the holidays.
For more crafts & ideas for your home all year round, join our VIP group!
Become a VIP newsletter subscriber and get instant access to the library of free printables (including Christmas gift tags!). Click the button below to join today.

And if you want to see more real life behind the scenes action, be sure to come join me on my @harbourbreeze Instagram Channel!