Tasty Summer Salad Recipes
Looking for meal ideas for a hot day? This list of Summer Salad Recipes just might have the inspiration you're looking for. From dinner salads to pasta & dessert, there's something for everyone! ~ And, bonus, you don't even need to turn on the oven!
Every now and then, I ask a question on Facebook that lights the place up with comments.
Such was the case when I needed help with Summer salad recipes. I was looking for some that were tasty, healthy, and simple.
The comments and pictures posted made my mouth water! In fact, I tried out one of those recipes that very night.
So, inspired by YOU, I've compiled a list of fresh Summer salads that just might inspire your dinner tonight, too.
Fresh & Tasty Summer Salads
Dinner Salads
Packed with protein and veggies, dinner salads can be the whole meal deal! Mixed in a big bowl or assembled on individual plates, they make a lovely idea for a Summer luncheon or dinner after a hot day.
Some salads can also be layered in mason jars with lids to become a travel friendly idea. They would be a great idea for a picnic or lunch at the beach. Just remember all the food safe rules and keep the ingredients cool in a cooler with ice.
A friend of mine makes a few days of layered mason jar salads and keeps in the fridge for lunches. I've never done that, but it sounds like a great time saving idea. I would probably leave all the dressings off, though, until right before you eat them.
Source: Squirrels of a Feather
(The author added that you can add grilled chicken or shrimp to this recipe to make it a dinner salad. Doesn't it look so yummy?)
Side Salads
The salads below are great side dishes for Summer barbecues. My husband loves to take on the grilling and my job is whatever goes with it. We typically barbecue burgers or chicken (this is our favorite chicken marinade), but steaks and fish are also nice options.
Barbecuing out on the deck is a way to keep the heat outside on a hot Summer day. I try to think of any alternate possible to avoid turning on the oven and heating up the house more. Barbecue + salad = cool Summer dining!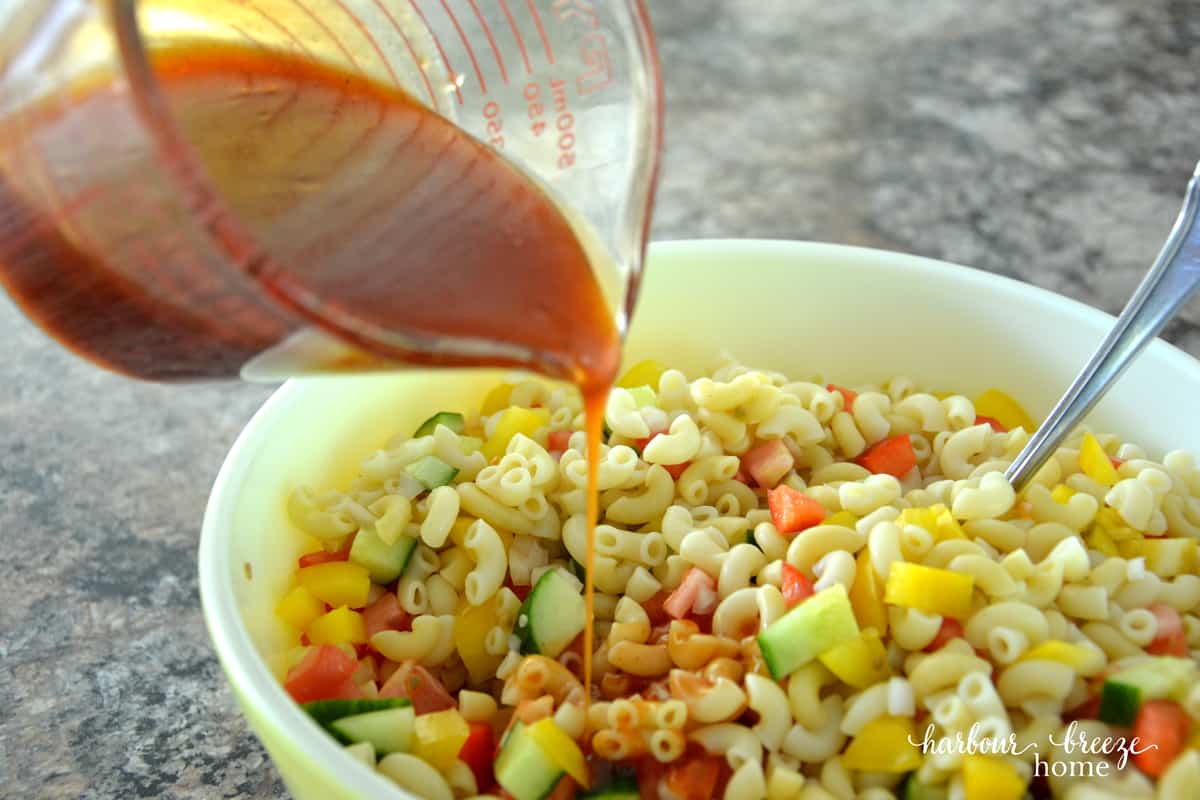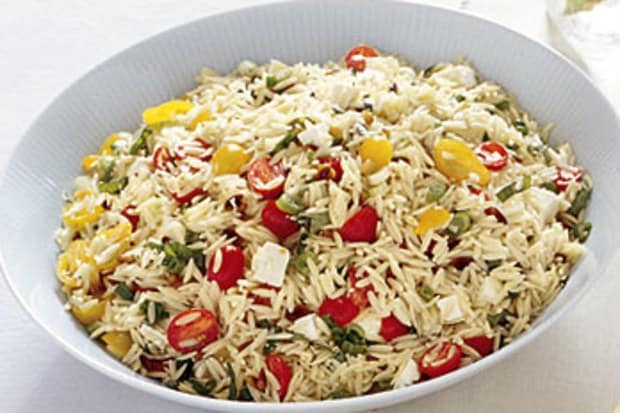 Source: Harbour Breeze Home
Dessert Salad
As I was putting this collection together, my mind went to a salad that my mom made for special occasions. She served it as a side dish with scrumptious big meals like turkey dinner. I loved it. But, now that I'm working on eating healthier, I'd classify this Strawberry Pretzel Salad as more dessert than salad.;)
But, regardless of the logistics of the category, it's fresh, cool, yummy, and makes me think of Summer.
(If that picture of strawberries makes your mouth water, you may also want to check out my Grandma's Strawberry Pie recipe. It's delicious and simple, too!)
Do you have any favorite Summer salads to add to the list? If so, please let us know in the comments below.
And, if you're not a part of the Harbour Breeze Home Facebook community, come on over here and join us. You just might have the answer to some girl's crazy questions!;)